Fashion and recent trends are all that make our world sparking at Aquae Jewels! As a fine and modern jewellery brand, we love to tour the newest and coolest hot spots in Dubai! This was no different when ROKA arrived on the scene at the trendy Optus hotel in Business Bay. The sister restaurant to the famous ZUMA had a big name to live up to with the restaurant already having several branches in London including in Mayfair and Aldwyc. We were dying to review the new restaurant and see how fine dining compares to fine jewellery, so we spoke to our friend of the brand; Zena Louay to see what she thinks.
As a woman of taste, do you think there are similarities between fine cuisine and jewellery?
When looking at ROKA in Dubai not really as it isn't as upmarket as the restaurant in London. If you want something more fine dining and upmarket that would compare better with jewellery you are better to look at ZUMA. I know ROKA is the sister restaurant of ZUMA but there is just a different level of service and price point which is more comparable with what you pay when you look for fine jewellery.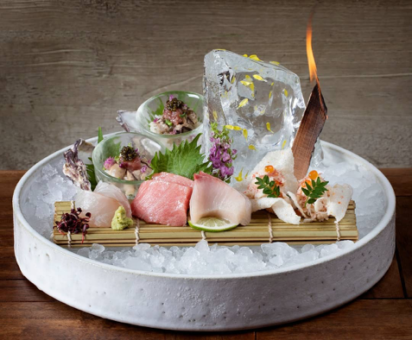 Fine and delicate handmaded jewelry is a craft of art and passion like high quality cooking. If you had to choose one of them as a skill, which would you have chosen?

I love to cook and wish I was good at it but no matter how much I practice I don't think I could ever be on the same level as the chefs in ROKA, the presentation and taste is amazing! The way they do desserts is delicious as well, I can never say no to dessert!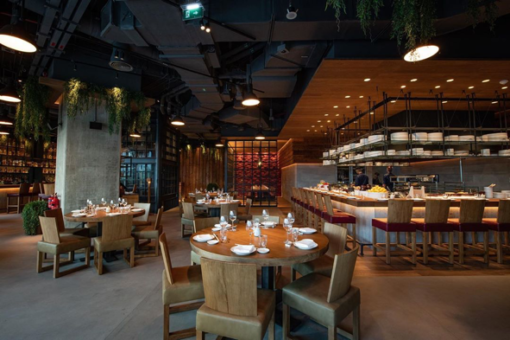 Do you consider yourself to be a lover of life? What is the life you love the most?

Yes, of course I love life! I love myself and I'm so happy with the way life is at the moment. I like living in the moment and taking it day by day.
Do you easily fall for a good dish, a restaurant or a pastry?

I am a sucker for a good Tuna Tartare. I am yet to find one in Dubai I don't like, I have it everywhere that it is served.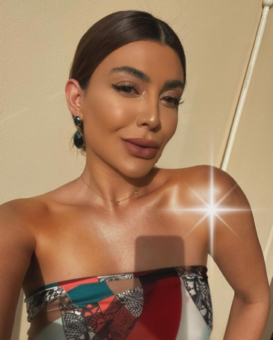 As a model do you have to follow a strict diet? Is having a healthy diet something that has become part of your life or something that you have to consciously think about every day?
YES!! It's become more of a lifestyle – I'm watching my food all the time. I allow myself to enjoy food but if I have eaten badly two days in a row, I have to fix it afterwards.