Cleaning jewellery is essential so that your piece remains beautiful and functional. Just think about all the sunscreen, lotion and dirt that will build up on your pieces over time. Not a pleasant thought, right? Although all of our jewellery at Aquae Jewels are exclusively designed for day-to-day wear, they will require some TCL every once in a while. We have some tips and tricks to keep your precious piece in perfect condition.
How do I preserve my diamond jewellery?
Diamonds may be the most resilient gemstone, but they are unfortunately sensitive to daily use, therefore requiring special maintenance to keep it sparkling.
Clean your diamond with a soft cloth with warm, slightly foamy water. This will help bring back its shine.
Avoid hot liquids. Take your diamond off if you are showering or washing the dishes.
Visit Aquae Jewels for a polish if you become unhappy with its shine!
"My bracelet from Aquae Jewels is one of my favourite pieces in my jewellery collection. I wear it every day and it still looks brand new. I would definitely consider coming back to Aquae Jewels to have my bracelet cleaned a couple of times a year. They take care in their jewellery and I know my bracelet would be in very good hands,"
says
Leyla Brunton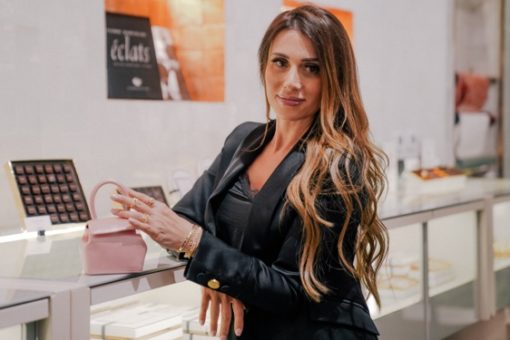 How do I preserve my gold chain?
Unfortunately, after a while if not looked after, gold begins to tarnish. Fortunately, tarnish can be cleaned and prevented.
Store your pieces in their original jewellery box separated from your other pieces so that it does not become scratched or broken.
We suggest bringing your gold piece to cleaned in our Aquae Jewels workshop once a year to restore the gold back to its original shine.
"My piece is still as perfect as the day I got it! I love that Aquae Jewels also offer polishing services, I can trust that they will take care of my jewellery and I will get my piece back even prettier than before,"
says
Zena Louay
.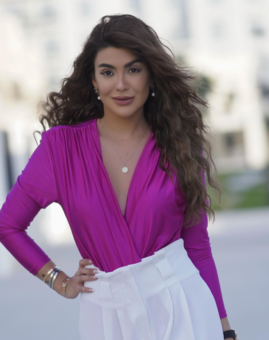 How do I preserve my pearl jewellery?
At Aquae Jewels we use beautiful cultured and freshwater pearls. Pearls are fragile and require care to keep their beauty.
Pearls are sensitive to acidic elements so keep perfumes, cosmetics or even water from coming into contact with them. Avoid putting perfume on after your jewellery otherwise this might damage them.
Do not sleep wearing your pearl jewellery. This will prevent the pearl from tarnishing.
Pearls are very sensitive to heat, even if they are organic. Keep your pearls away from direct sunlight and do not wear them during tanning sessions!
Make sure you wear your pearls regularly. Pearls hydrate when they are in contact with air and skin. The best way to keep it glossy is to wear it every day!