Before buying gold jewellery, you should know the purity of the gold as well as the alloying metals so that you learn to differentiate pieces that are high-quality, durable, and hypoallergenic. You should also get acquainted with the weight (in grams) of gold in the jewellery and creation charges so that you'll not pay more than you should.
The shine and warm glow of gold make it highly sought-after from immemorial times. Given that gold does not corrode and that it retains its value over time, investing in gold jewellery as a hedge against inflation is also very popular. 
However, when buying gold jewellery, many people:
End up with fake jewellery

Or gold jewellery that's not as durable as they want

Pay more than they should for low-quality gold jewellery or jewellery without enough gold 
This article will tell you how to avoid these unfortunate incidences. These include knowing:
the purity level of gold

the gold alloys and colours

the weight of gold in the jewellery

the jewellery making charges
Read on to know how knowing these things will help you buy valuable gold jewellery.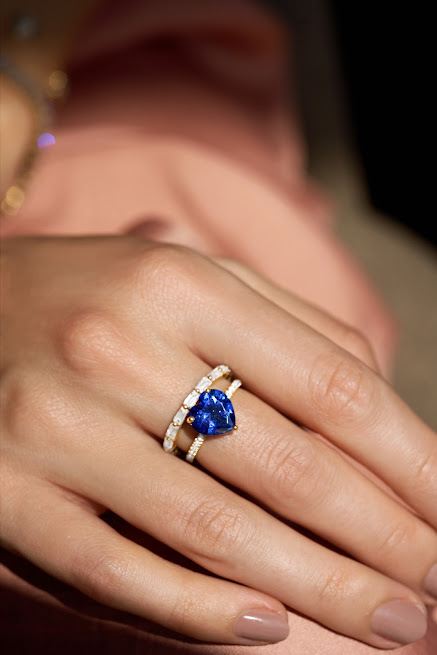 1. Know your gold purity
The purity of gold is denoted by karat (carat). In every gold piece, there are 24 units. The caratage or purity of the gold piece is how many of the 24 units are pure gold.
Thus, in 24 karat gold jewellery, all 24 units are pure gold, making the piece 100% pure. 
But in 14 karat gold jewellery, only 10 of the 24 units are pure gold (while its remaining 14 units are other metals), making the jewellery 41.6% pure gold.
The common gold purity levels are:
24k – 100% pure gold

22k – 91.6% pure gold

18k – 75% pure gold

14k – 58.3% pure gold

10k – 41.6% pure gold
Why purity is important
Knowing the purity of your gold jewellery is important because the purity level is directly proportional to its price and lustre.
Price
The higher the amount of pure gold in a piece, the more expensive it'll be.
So, the 24 karat golds are generally the most expensive, and the price drops as the purity level drops.
Lustre
The higher the purity level of gold jewellery, the greater its lustre. 
When light interacts with the surface of gold, it gives a mesmerising shine. That shiny property of gold is why people have admired it all these centuries.
The 24 karat gold jewellery have excellent lustre, which lowers with lower caratage. So, 10 karat gold may look dull.
How to determine the purity level of gold
Knowing the purity level of gold by sight is difficult even to the trained eyes, so look for a hallmark – the official stamp of quality.
Thankfully, most governments make it easy for gold buyers to determine the quality; it is compulsory for every piece sold as gold to be officially hallmarked.
Thus, to ensure what you are buying, never buy gold jewellery that is not hallmarked.
To see the hallmark, simply look for an engraving of numbers and letters.
The hallmark of 22 karat jewellery will read "22 ct", "22 k", or "916". The last one (916) shows that the piece has 91.6% pure gold.
The hallmark is usually on the inner side of the jewellery (for rings and bangles) or the clasps (for other jewellery like chains, bracelets, and earrings).
2. Know the gold alloys and colour
While pure gold (24k) has excellent lustre, it is very soft, so it's susceptible to damage (scratches and breaking). Therefore, it's good to know what metal(s) are included and how much when buying gold.
The more metals are in gold jewellery, the more durable it'll be, but the duller it'll look because of having smaller amounts of pure gold.
But while 10k gold jewellery is hardy, it looks dull. 
Therefore, the goal is always to balance quality and durability. 
Choosing how much metal your gold jewellery should have
That balance between quality and durability will depend on factors like your lifestyle and how often you want to wear the gold jewellery.
If you plan to wear it all the time or have a very active lifestyle, you should go for one with more metal in it. 
For this reason, 14k gold is generally the choice for wedding bands.
The 18k gold jewellery is the perfect combination of quality and durability. They have enough alloy metals to make them sturdy but have more than enough gold for a brilliant shine.
The Necklace Hollow 18k Gold is an example of gorgeous 18k gold jewellery that you can wear to make a statement. Its elegant and simple design gives it the dual advantage of covering you with royal brilliance and matching any of your outfits. 
If you handle your gold jewellery with great care, you can go for the 22k gold with minimal alloy metal or even the 24k pure gold. These will illuminate your look on special occasions.
What metals are alloyed in gold jewellery
The most common alloying metals are:
Silver

Copper

Zinc

Nickel

Palladium
Apart from strengthening the jewellery, alloying metals are responsible for coloured gold.
The natural colour of gold is yellow. So, gold jewellery should be yellow. 
However, different coloured gold jewellery is created when one or more metals are mixed with the gold.
The most common gold jewellery colours are:
Yellow gold

White gold

Rose gold

Green gold
To cater to your different interests, most of the gold jewellery in Aquae Jewels are available in yellow, white, and rose gold.
Yellow Gold
The more pure gold is in the jewellery, the more yellow it'll look. Impure yellow gold, gold is usually alloyed with metals like zinc, copper, and silver.
White Gold
White gold is a combination of gold and one or more white metals like nickel, palladium, silver, and zinc. 
Nickel and palladium are strong bleachers, so they're the most common alloying metals in white gold. 
White gold is mostly plated with rhodium, which is an even whiter material.
Rose Gold
This is a combination of gold, copper, and a little silver. Since copper is red, adding copper to gold makes it redder. The little touch of silver lightens the red colour and turns it to rose gold.
Green Gold
Green gold is not as common as yellow, white, and rose gold, but it's fairly popular. It is made from mixing gold with a good dose of silver and a little copper.
Why you should know your gold alloying metals
Paying attention to what alloying metals are used in gold jewellery is important for health reasons.
Some alloying metals, especially nickel, cause an allergic reaction called contact dermatitis. It occurs as a reddish, itchy rash where your skin is in contact with the jewellery. 
So when buying white gold jewellery, you should pay particular attention to the alloying metals if you're sensitive to nickel. 
You'll want to avoid gold with nickel and instead, go for the palladium options.
3. Know the weight of gold in the jewellery
Generally, the more gold (in grams) is in jewellery that you are buying, the more expensive it'll be.
For example, consider the gold necklaces below. They're all 18k gold necklaces and are similar in design. 
But see how their prices vary significantly by the gold's weight.
The weight of gold in grams is important, especially if you buy gold jewellery as an investment. You'll want to save as much gold as possible in the jewellery in such a case.
When buying gold jewellery studded with precious stones
When buying pure gold jewellery, simply weighing the jewellery gives you its weight in gold. 
But, when buying a piece of gold jewellery studded with precious stones, the weight of the jewellery will be a combination of gold and precious stones.
An 18k gold piece that is studded can weigh 20 grams, but only 6 grams of it will be 18k gold.
Unfortunately, some jewellers will give you the weight of the jewellery in its entirety, not breaking it down to show you the net weight of gold. With this, you may end up paying for gold that is not there.
So, when buying gold jewellery studded with precious stones, ensure that you determine the net weight of gold and pay accordingly.
Consider the following necklaces to vividly see how the precious stones that gold is studded with significantly affect pricing.
They are all 18k gold necklaces, and they have the same design – stacks of tiny rectangular gold cuts into a lovely chain.
The Necklace Chiara.

This Chiara is a simple gold piece with no precious stones. It contains 20 grams of 18k gold and is priced at $2,297

The Necklace Chiara Emerald Cut.

This Chiara has an elegant rectangular cut of 1.2k precious stone. When buying, you'll choose ruby, emerald, or blue sapphire. Although it also contains 20 grams of 18k gold, it is priced at $3,455.

The Necklace Chiara Marquise

. This Chiara has an exquisite one-carat marquise cut diamond. That is why despite having only 20.3 grams of 18k gold, it costs $11,383.
You should buy gold jewellery from Aquae Jewels because we show you exactly how much gold is in the jewellery. 
Whether it's simple gold jewellery or gold jewellery studded with stones, the product page shows you the weight of the gold in grams. 
As such, you'll know "how much" gold is in your jewellery and pay accordingly.
4. Know about making charges
What you pay for a piece of gold jewellery is always more than the price of the gold in it. You'll also be paying for the labour of crafting the gold metal into elegant designs that you'll be proud to wear.
Generally, the more intricate the design of gold jewellery, the more the creation charge. 
That is: cost of gold jewellery = cost of gold in the jewellery + value-added cost
There are two types of jewellery in terms of making charges – machine-made jewellery and human-made jewellery.
Machine-made jewellery.

Mass production machines produce these. But, they offer superior moulds and precise cuts.
Because of the mass production advantage of machine-made jewellery, they usually have lower creation charges.
You'll be hard-pressed to find an identical piece anywhere. As a result, human-made jewellery usually has higher making charges.
Lower making charges are another reason you should buy your jewellery from Aquae Jewels. 
The value-added cost of gold jewellery in our store is lower than everyone else's. 
For this, we can offer jewellery for only a fraction of what you'll find them priced at other stores.
You'll see this clearly in our price comparison charts. For example, consider this beautiful 18k gold Earrings Cuff Torsade. 
It's available for only $217 in our store, but in other places, whatever comes close will go for as much as $477.
Simplicity is elegance
One reason Aquae Jewels have lower added value cost towards offering relatively low prices is the simplicity of their designs.
Make no mistake; a simple design is not a subpar design. Our designs typify that simplicity is the keynote of elegance.
For example, check out this breathtakingly beautiful Necklace Cleopatra. With golden chain tassels of varying lengths, this stunning piece will make you the centre of attraction. 
There's also the adorable Necklace Triple Heart. This comes with a simple three-step design featuring white diamonds. Like any designer jewellery, this will add natural charm and elegance to your outfit.
Conclusion
Gold jewellery will illuminate your look. But, if you don't know what to look out for when buying gold jewellery, it's easy to buy pieces that'll be disappointing.
Before buying gold jewellery, you should know:
The purity of the gold jewellery

so that you don't pay more for a lower quality gold piece

The alloying metals

so that you'll know the combination of quality and durability that's best for you as well as hypoallergenic pieces (will not cause you allergic reactions).

The weight of gold in grams

to know the amount of gold you'll buy

The making charges

so that you'll not pay too much in value-added cost
Aquae Jewels creates exquisite gold and diamond jewellery at accessible price points. Every piece is accredited with a certificate of authenticity. They feature 18k gold that is a perfect blend of quality and durability. Lastly, you'll get the net weight of gold for every piece.
Get exquisite and budget-friendly gold earrings, bracelets, rings, and necklaces today.