As a high-end jewelry brand, Aquae Jewels is constantly looking to showcase our jewellery collections and to let our diamond pieces stand out on the most beautiful models.
This month we were lucky enough to shoot with the beautiful, international model; Bahar. In between the shoots we were able to chat with her and to learn more about her lifestyle and tastes.
Bahar is such a gracious model fitting perfectly well within the Aquae Jewels brand. She is unique, inspiring and has a classy yet contemporary style that can be adapted from day to night.
Find out more about Bahar and our interview with her.
Introduce yourself, who are you and what do you do for a living?
My name is Bahar and I'm an international model.
What are the pros and cons of modelling?
The pros are every day I get to work with new people in new places and try different styles.
There aren't many cons with my job other than sometimes my skin can get quite bad because I have to wear a lot of makeup, and sometimes I can have hair problems too.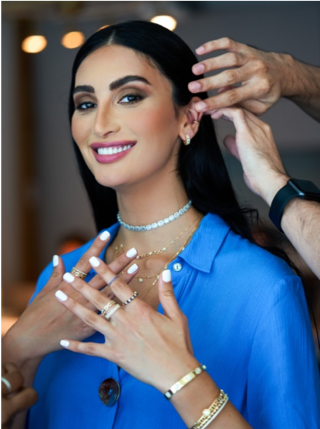 What are your passions in life and work?
I like to move and travel! For work I enjoy always being on the move and doing the things I love.
What is your ultimate dream/goal?
Maybe 5 years ago I would have said I want to be a Victoria Secret model, but not anymore. I don't know what the future holds and maybe I will eventually move to a different career and try something new – let's see, never say never!
Do you have a moto you live by?
Live by today! I don't like to plan things too much because every time I do it always goes in a different direction.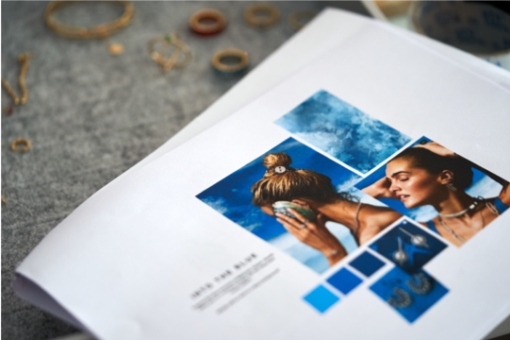 What would you say is your clothing style?
Firstly, I like to be comfy and wear monochromatic colours because they match with everything, I don't like lots of patters. I also don't buy expensive things because I feel like there's so many nice brands out there that aren't super expensive and are just as nice. I only spend a lot of money on shoes and bags because they are the types of things that never go out of style and I can use for years.
If you were a brand which one would you be and why?
I would want to be a department store which has a lot of smaller brands within it.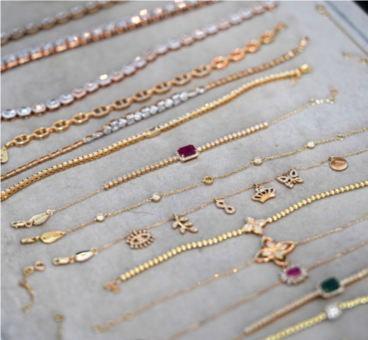 What type of jewellery do you enjoy wearing most?
Because of modelling I've stopped wearing jewellery because they always get lost or I misplace them. When I do wear jewellery my favourite pieces to wear are necklaces and watches.
What do the pieces you wore in the shoot from Aquae Jewels represent for you?
It's hard to pick just one because we were shooting so many and there are some truly beautiful pieces in there.
What was your highlight for the day of shooting?
I think just getting to feel like a queen all day long! At one point I was wearing five or six rings on one finger and it made me feel really bling.
Stay tuned for more exclusive behind the scenes moments with us at Aquae Jewels!