This last month has been extra special for us at Aquae Jewels as our Founder and Creative Director, Catherine Klastersky did an interview in Al Jamila Magazine sharing her insights on what it takes to run a brand like ours. Al Jamila was founded in 1987 and has been a prominent magazine in the Middle East as the go fashion and beauty publication for Arab women, which is why it was such a great achievement for Aquae Jewels to be featured in it.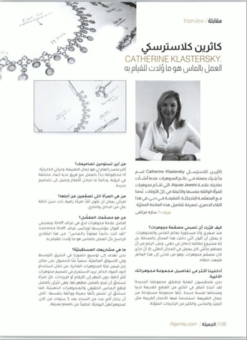 It was such a great opportunity to be featured in Al Jamila Magazine. We had an amazing time exchanging ideas and stories, and letting Al Jamila enter the world of gold and diamonds by sharing some of Aquae Jewels' secrets. Our conversations with the publication were animated and excited with talks about future jewelry inspirations and visions.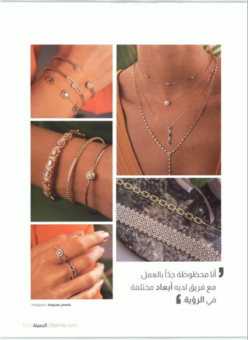 The interview was about how and why Aquae Jewels started, which took us down memory lane and reminded us of the birth of our brand. It made us take a moment to step back and recognize the immense progress we have made since we first established in 2011.
We wish the future couple to be a long and happy life together. We are already counting down the days to the wedding and can't wait to see her wedding dress and jewelry!
During our interactions with Al Jamila we talked about the strong female role models that we admire and provided us with inspiration for our designs including actresses and designers which are close to our hearts. These people have given us inspiration to help shape our brand to be what it is today.
Be part of Aquae Jewels family!
We want to take you on a journey with us and let you experience all of our behind the scenes moments of our beautiful sparkling world, learn more about people in our team and be part of the story of our brand.
Read the full interview of our amazing time with Al Jamila Magazine here;
    https://www.aljamila.com/node-ككي-catherine-klastersky-العمل-بالماس-هو
Stay tuned for more behind the scenes moments with us soon!