We are so excited to go live with our blog today! We want to take you on a journey with Aquae Jewels and learn more about the story and people behind the brand. Stay tuned as our story unfolds and we continue to unveil a lot of more exciting chapters from our book!
Our story began in Paris rightly known as the city of love, an emotion that strongly resonates with every one of our jewellery pieces. Established in 2011 Aquae, is derived from Latin, meaning water, which describes the purity of Aquae Jewels' designs, resembling pure droplets of water.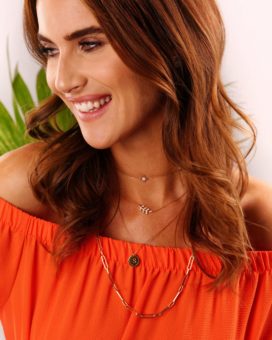 A venture born out of pure love and passion for art, our jewellery line set out to empower the strong and modern women of today. We truly believe that women are at their pinnacle of success and jewellery should work as a strong medium of self-expression. Elegant gold necklaces, bracelets, bangles, rings and earrings are at the heart of Aquae Jewels' aesthetic and the dainty designs lend themselves perfectly to everyday wear. We even customize our designs, tailor made to suit your style and personality.
We believe that women deserve to be celebrated in all their glory! Along with trendy and chic designs, our aim was also to create a line of jewellery that women could buy for themselves without there being a special occasion to justify the purchase. We removed the need for any intermediary in terms of sales staff or a shop and built a direct to consumer module. Operating from the heart of Dubai we sell worldwide through our website: www.aquae-jewels.com
Open 7 days a week we deliver the jewellery in just 5 working days anywhere in the world! Real gold and diamond jewellery for every woman for every moment in life…